thanks for the comments , its made by Phoenix air rifles who are situated just north of London where they have factory producing guns and pellets .
they make the defiant range of pellets including the piledrivers and are also making a new range of pellets for Daystate too .
http://phoenixairguns.co.uk/
i bought the Fastfire 10 in skeleton form and put on the furniture ,i have a walnut front end as well as a laminate section . The idea of the slot and holes is to give a thumbhole grip at the front making it very stable when aiming shots . and it is very accurate too , as good as and even better than my cyclone but generally at the sub35 yards ranges . When i get multiple targets all turn up at once ,such as rats and magpies they get pasted as the cocking is so fast and being a light rifle its very pointable .
I also have a laminate buttpad shich slips over the bottle but its ok without the pad as it rests on the shoulder ! I put on some calf leather on the bottle and silencer to make it easier on the eye .
I suppose its comparable to the AA TDR and the FX Verminator ranges ,Phoenix market it as a TDR but mine stays connected !
Its nice with no cocking bolt to worry about ,just flick it forward and back and another pellet is chambered and ready to go. It
does about 60 shots on a fill at sub 12lbs , but they also do a bigger bottle that increases the shot count .
if you take a look at the video on the Phoenix website you can get an idea how fast it is to cock and load .
The action is well proven from the Phoenix Mk2 rifle that cocks like a winchester .
here is the walnut front ended version of mine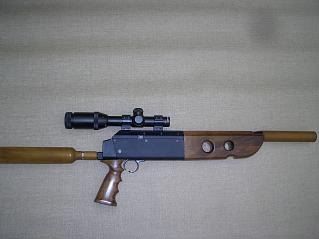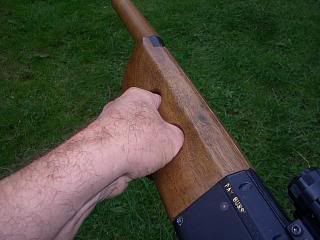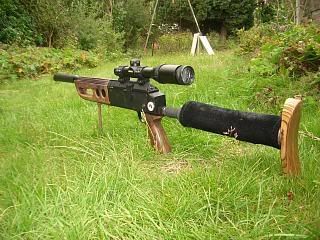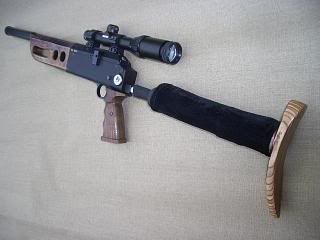 cheers