Well it seems the burr(s) were the cause all along. After a couple shots of courage I went at it with these fine utencils.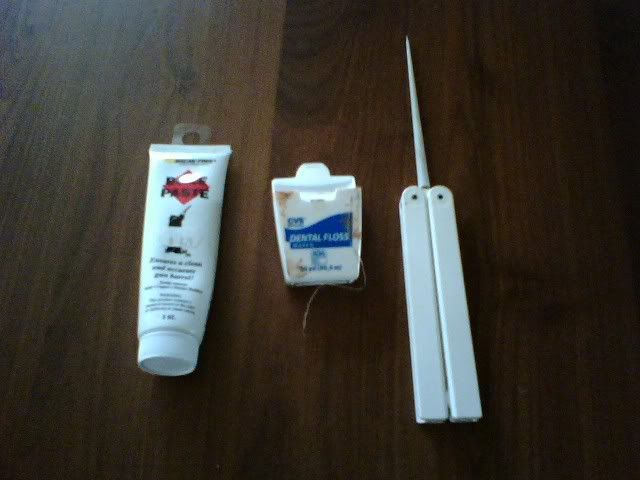 Now I had been having 6" clock like groups @ 50 yards with this puppy, Here is the latest at 50.
Looks good to me for now, how about 75 yds.
Running low on air and time........heres 100yds.
I think it can be better as the burr still exists, however at least it is acting like the gun it should be until the new bbl arrives.
Now I can put the booze away at least
Thanks for lookin'
SteveK