What began as another squirrel hunt in Southern California w/ my Dad
...
Plenty of FAT ground squirrels...
headshot at 60 yards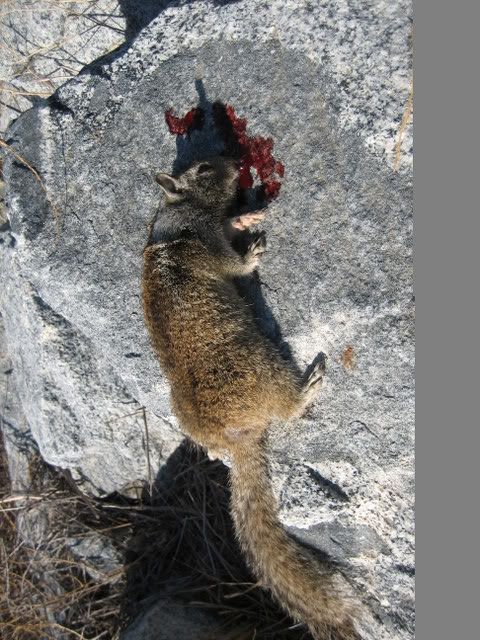 didnt make it back into his hole at 53 yards
neither did these guys- both at 50 yards
This one at 25 yards, soon munched on by a large falcon
3 crows and 6 squirrels later...I spotted 3 of these in the distant brush
I sat and watched and felt my heart pound for what seemed like an eternity as he approached to within 30 yards, just on the close ridge of a shallow ravine. I put the crosshairs just behind his right eye, sqeezed the trigger, and heard that familiar thwock...he disapeared into the ravine. Scrambling from my blind I pondered whether I had really just bagged a coyote w/ an airgun and I found this in the bottom of the ravine....not a twich.
I estimated him to be around 45 lbs. What a tremendous experience!