I've owned and shot many.
You will not go wrong with Rapids, Air Arms, Air Force, etc. All are fine choices and carbines are the best to hunt with.
But I have two ultimate rifles that are worthy of consideration. Both are currently only available used and are very popular.
First is the Edgun Matador in .22. There is not a better hunting rifle out there. Some folks bemoan the fact that it's a single shot, but I haven't needed more than one shot to date. Dead on accurate. Well over 50 shots at 30 fpe. Easily adjustable to tune for your particular pellet weight and very easy to work on. Very compact bullpup design with a very good trigger. Lot's of info on youtube. I'm currently running a Matador right now and LOVE the rifle. It is superb.
The second ultimate hunting rifle is the Walther LG 300 Dominator. It's rifle length and also single shot. Mine was a .177 that was tuned to run JSB heavies at 17 fpe for field target. It was might be the most accurate rifle I've ever shot.
Both the Edgun and Dominator will handle your accuracy requirements
though. If the Edgun edges out the Domi it will be because of the better performing pellet at longer ranges I"m sure.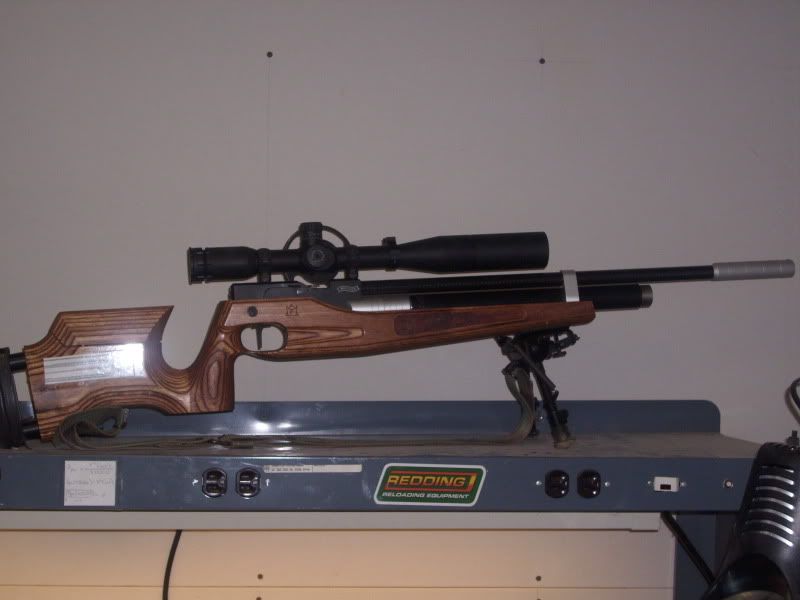 If you want to find something available right away, look for an AZ tuned rifle. It will be very quiet and run well.
If you want to have something to shoot and hunt with for a while and wait till you find what you're looking for, the get a AA S400 or 410 carbine or a Air Force Condor shrouded by Tony at Talon Tunes.
Lot's of good choices out there. If you're like me, you'll probably try several anyway. I love my Edgun and I'm keeping it but I do miss the Dominator. I wish I could have afforded both.
Good luck and God Bless!
Paul