It Has been a while since I posted any updates on my Ul_Ti_Mate Rapid.
So to start it off.....
It was time for a few changes..
Like a new Bolt Handle.
I Picked up a piece of .75" Titanium rod.
So it a bit of time and wear on my cabide indexables..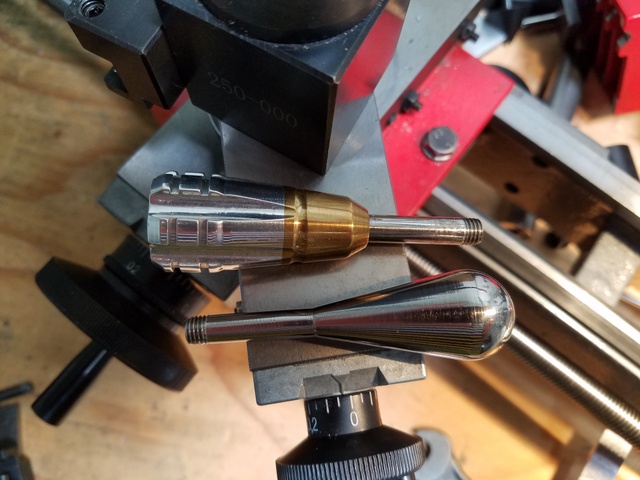 It give my /rapid a more convention look and feel...
I will be posting more on my updares...
Stuart